R2-DX ® SMART: THE NECESSARY AND SUFFICIENT RESOURCE
CHALLENGE AGRICULTURE
Introduction: a conventional irrigation programmer decides everything, but ignores the state of the drip bulb in the soil. On the other hand, by applying the instrumentation rules (https://www.challenge-agriculture.fr/tensiometrie/explication-tensiometrie/), the tensiometric probes know everything in real time, but do not decide anything directly.
Smart irrigation is the combination of the two concepts.
In concrete terms, the R2-DX-smart makes a decision (yes/no) for each pre-programmed irrigation, by comparing the different median values of the tensiometric readings with the set trigger thresholds. In the end, the "Smart" only performs the useful irrigations, everything unnecessary is saved, day after day. Not a drop of unnecessary water is used during the season.
This is the concept behind the R2-DX-smart Monitor designed by Xavier EFTIMAKIS in Ambillou – France, after 35 years of field experience. Developed by Mike EFTIMAKIS, an electronics engineer, the electronic board is 100% designed and manufactured in France, the firmware and the web platform are 100% designed and monitored by computer scientists from Tours-France.
The R2-DX ® Monitor ensures the acquisition, the storage and the digital transmission of tensiometric measurements from 6 to 32 Watermark ® probes, together with soil temperature, air temperature, rain gauge and water meter. This is now standard.
The claimed innovation is the new "smart" version of our electronic board, organised as an irrigation programmer that manages 8 solenoid valves. The R2-DX-smart Monitor thus enables the smart irrigation described, it reports online on its measurements and decisions. A connected water meter checks the hydraulic network, records the water supply and reports on the volumes of water used.
Application: The R2-DX-smart Monitor is a powerful tool for saving water in drip irrigation, especially in pressurised systems. It opens the way to a new type of experimentation and technical advice in real time. It is now possible to know the strictly necessary and sufficient resource for a crop, in real time.
This technique has been deployed with Cédric Chevalier of the Rhône Chamber of Agriculture on his demo cherry orchard in 2020 and 2021 and has produced spectacular technical results in terms of harvesting and resource savings.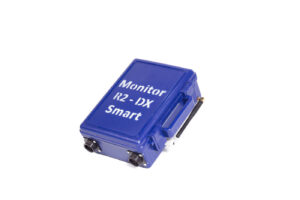 Category :
Services, software

Nominated for SIVAL INNOVATION 2022
Company details
Company name: CHALLENGE AGRICULTURE
Address: CHALLENGE AGRICULTURE, 3B rue Fleurie
37340 AMBILLOU
Tel : 0247524212
Website : http://challenge-agriculture.fr
---