BIPBIP, AN INTELLIGENT TOOL BLOCK FOR EARLY WEED CONTROL
Consortium BIPBIP - ELATEC
The BIPBIP system allows automatic weed control in the row at an early stage and for reduced spacing.
It performs a mechanical tillage action based on image analysis. The associated artificial intelligence and deep learning allow the system to precisely recognise the crop and determine the exact position of the stem from the analysis of the leaves.
Its innovative character lies mainly in :
– its ability to work at an early stage of the crop (from 2 leaves) and up to 15/20 cm in height,
– its ability to work on plants that are very close together (from 4/5 cm)
– the small size of the system and its modularity (1 module per crop row, which can be combined to work on several rows in parallel).
It is ideally associated as an intelligent tool for an autonomous tractor or a robot.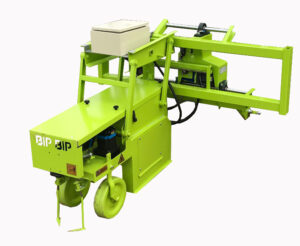 Category :
Machinisme et automatisme

2022 SIVAL Silver medal winner
Company details
Company name: Consortium BIPBIP - ELATEC
Address: ZONE D ACTIVITE
32380 TOURNECOUPE
Tel : 0536030056
Website : http://www.elatec.fr
---