MOTTE BIO – TMP M SOIL
TOURBIERES DE FRANCE
TMP M is used to make blocks of soil for lettuce and cabbage seed-starting. It contains our very own TOURB'ACTIV®, which is highly suitable to form blocks of soil, and organic fertilising agents, so it is organic farming compatible.
Our substrate is made with Baltic sphagnum peat, a resource that is be readily available for many years to come, unlike the German peat, generally used to make soil for blocks.
TOURB'ACTIV® is a brand-new raw material we have developed specially for this purpose. Composed of sphagnum peat moss and stabilised renewable plant matter, it reduces peat use without losing its benefits. This new natural local and renewable plant material meets the criteria for an environmentally responsible approach.
TMP M, a substrate that meets the producers' requirements for the future (without German black peat) in terms of:
*Ease-of-use: high quality blocks, fast root proliferation and re-moistening.
*Environmental development: peat partially replaced by renewable materials
*Market trend: increased consumption of organic garden produce
*Short supply chain: made in France, with partly local raw material and sold directly by our own sales staff.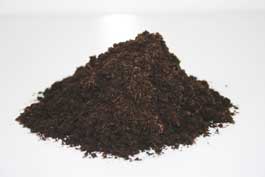 Category :
Intrants Protections des cultures et fertilisation

Nominé pour le SIVAL INNOVATION 2019
Company details
Company name: TOURBIERES DE FRANCE
Address: LE GRAND PATIS RD 178
44850 SAINT MARS DU DESERT
Tel : 0240774544
Website : http://www.tourbieres.com
---