MASTERFRESH COURGETTE RANGE
GAUTIER Semences
MasterFresh is the new brand of courgettes with superior storage qualities, launched by Gautier Semences.
A large part of the courgette production in southern European basins is for export markets. The preservation of the fruit and keeping an attractive visual aspect are essential assets for courgette varieties intended for export.
Gautier Semences conducted an external study with the CTIFL in order to study the storage advantages of its courgette varieties and of the current control varieties on the market. The variables measured during the study were: loss of mass due to dehydration, evolution of firmness, evolution of colour, evolution of shine, and visual aspects (skin wilting, necrosis, deformation). These variables were measured at D0, D+7 and D+14 for all batches presented.
This study demonstrated the superiority of four varieties from the Gautier Semences range compared to the control varieties on the market: the Twitter long green courgette grown under shelter, the Noriac long green courgette for open field, the Lingodor long yellow courgette and the Satelite round courgette.
MasterFresh is therefore a reference brand for courgette growers who want to offer their end customers high quality fruit. The superior storage qualities of Gautier Semences MasterFresh courgettes also help to reduce the amount of fruit waste at the retailer's, thus helping to reduce food waste.
MasterFresh courgettes remain firm, shiny with an attractive visual appearance (shape, colour, skin appearance) and thus satisfy all players in the courgette chain: producers, distributors and consumers.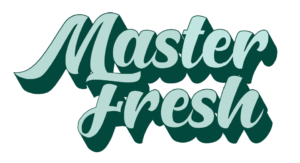 Category :
Solutions pour la production

Nominated for SIVAL INNOVATION 2022
---