X-PRO
GEMSTAB/JUCLAS/OENODIA
THE NATURAL ANSWER TO ENHANCE AND PROTECT THE IDENTITY OF WINE.
A range of products based on inactive yeast, without products or additives, which preserves the freshness of the aromas and tones of the wines.
The idea was to have an innovative inactivation process called X-PRO®, performed at low temperature and in absence of oxygen, which allows to obtain inactivated yeasts characterized by higher levels of the thiol functions of the reduced cysteine forms ( FTCRs), which act as nucleophilic centers for quinones protecting and preserving over time the molecules responsible for the aromatic component of wines, and polysaccharide/mannoprotein contents than yeasts inactivated by high-temperature.
Manufacturer's details
Company name : Juclas
Address : Via Mirandola 49/A
ZAI 37026 Settimo di Pescantina (VR) Italia

Website : http://juclas.it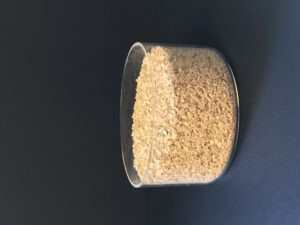 Category :
Manufacturing solutions
Company details
Company name: GEMSTAB/JUCLAS/OENODIA
Address: 340 avenue Clement Ader
30320 MARGUERITTES
Tel : 04 66 75 69 25
Website : http://gemstab.com
---