POMMAFLOW
ArboFlow
Your harvest at your fingertips.
PommaFlow is a harvest monitoring software created by arborists for arborists. The aim is to digitise the harvest and the employees in order to facilitate the management of the most complicated season of the year.
How does it work? – Two steps
The first step is to enter the information in the orchard file. With the PommaFlow mobile application, you record all your picking information; sites, staff, crates, schedules, weather… The application works offline! At the end of the day you just send the collected data.
The second step is the visualisation of the harvest. On your computer you can follow the harvest, the evolution of your sites, daily yield (kg/h), tonnage/ha and compare with your forecasts… All statistics, you can think of, can exist thanks to a pivot table. Moreover, we prepare your pay slips and you have the possibility to improve yield and quality!
The PommaFlow software will save you time for four distinct aspects: for the pickers, for the team leaders in the orchards, for the organisation of the work sites, for the decision-makers working on the follow-up of the tasks and finally for the accounting / administration.
For  pickers, and following the trials carried out on the 2020 harvest, the use of the Beta version of the PommaFlow software has made it possible to gain between 5 and 15% in yield per picker and to increase the quality of the harvest.
The software makes it possible to monitor the individual yields of each picker and thus to reward the most productive ones. In addition, the weekly announcement of each individual's performance motivates the pickers to work harder.
Team leaders save time when entering information, especially at the end of the day when they have to enter schedules. There is no longer any need to make manual calculations (fewer errors).
The decision-makers have an overall view of the work site status as well as the volumes collected. They have access to all the desired statistics, overall yield, per passage, per hour, per employee, per plot, per variety, picking volume, weather, etc. The use of a pivot table provides detailed statistics.
PommaFlow allows you to have an overview of what is happening in your orchard on a daily basis. No need to wait until the end of the season to know what really happened!
The administration/accounting department will take two to three times less time to produce the pay slips. Everything will already be made, all you have to do is check.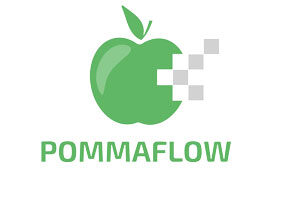 Category :
Services et Logiciels

2022 SIVAL Bronze medal winner
Company details
Company name: ArboFlow
Address: 58 rue Gambetta
79200 Parthenay
Tel : 06 37 48 42 19
Website : http://arboflow.fr
---