IIVO CLIMATE COMPUTER
Hoogendoorn Growth Management
Linking nature and technology with IIVO
Hoogendoorn Growth Management launches its biggest innovation to date: IIVO. Not just a new all-in-one process computer, but much more than that. IIVO is the next level of climate computer.
Complexity simplified
IIVO provides intelligent technology to greenhouse operators. A combination of intelligent software and state-of-the-art hardware. This truly unique system is capable of monitoring, controlling and maintaining any greenhouse. Allowing you to grow more, with a higher quality while using a minimum of resources. Not only is the system very efficient, but it is also extremely effective and sustainable, generating maximum results. With self-learning controls and built-in safety, it is without doubt the future of horticulture and the first step towards automated growing.
Effortless growth
IIVO constantly and systematically monitors every aspect of your greenhouse environment, including weather conditions, irrigation and energy management. But the system is capable of much more. It collects and stores data to create a complete and holistic overview of the conditions inside your greenhouse. IIVO can then be used as an advanced control computer to determine the specific needs of your crop at any given time.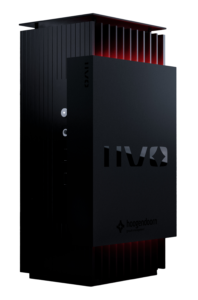 Category :
Machines and automation

2022 SIVAL Gold medal winner
Company details
Company name: Hoogendoorn Growth Management
Address: Westlandseweg 190
3131 HX VLAARDINGEN
Tel : +31104608080
Website : https://www.hoogendoorn.nl/
---