COPEEKS
COPEEKS
COPEEKS [contraction of "Collaborative Peeks"] is a young start-up created in April 2016 in Côtes-d'Armor in Brittany.
Copeeks designs and implements technological solutions for smart farming, in the form of connected boxes.
Our connected boxes can be used for the smart remote monitoring of production plots and farm buildings using extremely precise visual findings (photos, videos) and contextual data (sensors).
The COPEEKS connected boxes are genuine new generation digital tools intended to save time and margins by helping decision-making. Our solution enables you to anticipate the onset of diseases and detect the presence of parasites, have complete traceability from sowing to harvest, and access a collaborative internet platform. Our web interface makes it possible to share information with your crop technicians and your agronomists with complete security wherever you are and on any type of screen.
Providing the ideal environment for solution integration, Copeeks targets agricultural professionals who are committed to precision farming either on farms or in crop production.
Copeeks is now incorporating LoRaWAN technology in its boxes. Using this new energy efficient long range radio technology (>10km), the monitoring solution for agricultural production becomes genuinely agile, flexible and autonomous. In effect, users can interact with the box continuously and collect data from the sensors almost immediately on the COPEEKS Platform.
COPEEKS means collecting extremely accurate information in high-definition. Our visual and sound content, remote monitoring of production areas, product traceability and enhanced decision making remove all uncertainty.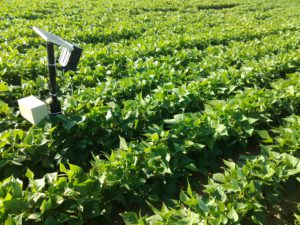 Category :
Services et Logiciels

Nominated for SIVAL INNOVATION 2017
Company details
Company name: COPEEKS
Address: 4, RUE ANDREE MARIE AMPERE
22300 LANNION
Tel : 0771760475
Website : http://www.copeeks.fr
---