"AGRICULTURAL" ANIMAL ENERGY LABEL
SFET Société Française des Equidés de Travail
The Agricultural Animal Energy Label is designed for all companies using animal energy to work the soil, whether in direct production (e.g. market gardening) or as a service provider (e.g. viticulture). It supports these companies in their practice helping them to stand out from the competition through the recognised quality of their services, boost their professional credibility with public and private partners, and be part of a network and a professional approach working for common goals on major themes like animal welfare, recognition of the profession and safe practices.
The Agricultural Animal Energy Label is supported by FRANCE ÉNERGIE ANIMALE, an association bringing together professionals who use animal energy under the aegis of the SFET (French association for work equines). This is the only label on a national scale specifically developed for entities in the work equine sector.
The particularly innovative Agricultural label is based on three pillars: compliance with regulations, respect for the safety of all, and respect for the well-being of equines. It conveys an image reflecting societal requirements in terms of the environment, the proper treatment of animals and respect for the living world.
It proposes the use of animal energy: a renewable energy, and a bio-economy solution that is both ancient and modern, universally accessible and sustainable for those working in market gardening, vineyards, orchards and fields.
Working with horses, donkeys and oxen is not a step backwards, but a step forward towards a sustainable and ethical energy transition that is both soil- and biodiversity-friendly.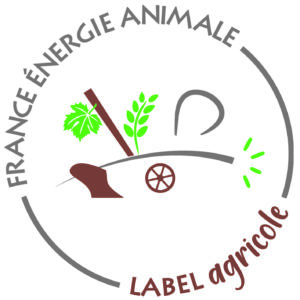 Category :
Services, software
Company details
Company name: SFET Société Française des Equidés de Travail
Address: Chambre d'agriculture de Gironde 17 cours Xavier d'Arnozan
33000 BORDEAUX
Tel : 0786152929
Website : http://www.sfet.fr/
---