Vertical Lumia
Vegetal Grow Development (VGD)
An innovative vertical lighting system that follows the natural growth of crops (tomatoes, cucumbers, raspberries).
The vertical Lumia is placed as close as possible to the plant for an additional intra-canopy light.
The two independent controllable light spectra allow the producers to make savings and to precisely improve photosynthesis.
It has been developed with the producers for an easy installation and requires no clearance as the whole system is "Plug & Play".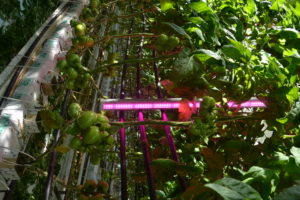 Category :
Manufacturing solutions

2020 SIVAL Bronze medal winner
Company details
Company name: Vegetal Grow Development (VGD)
Address: 1241 chemin du mas de grichaud
13160 Châteaurenard
Tel : 0484980035
Website : http://www.vgd-led.com
---