LE COSTELET®
GAUTIER SEMENCES
Le Costelet® is a Charentais-type melon produced after a demanding selection process to find the right varieties and aimed at rediscovering flavours of the past.
This produce is an exquisite heritage-type melon. It really is one-of a-kind with an unusually smooth and ribbed look and a beautifully golden colour with gilded shades.
Le Costelet®'s well-balanced tasting profile is testament to its unsurpassed harmony of flavours.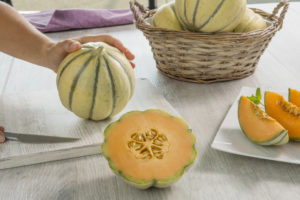 Category :
Innovation variétale

Nominé pour le SIVAL INNOVATION 2019
---