J132 Lingodor
GAUTIER SEMENCES
This autumn, Gautier Semences is introducing J132 Lingodor, the first long yellow zucchini for production, which is resistant to all four WMV, CMV, ZYMV, PRSV viruses and to powdery mildew, with a significantly improved post-harvest life.
This variety's resistance to all four viruses (watermelon mosaic virus (WMV), cucumber mosaic virus (CMV), zucchini yellow mosaic virus (ZYMV), papaya ringspot virus (PRSV)) and powdery mildew is its main trump and provides effective solutions to combat these major pathogens during production in both open field and under protected conditions.
The development of such resistance is part of an effort to reduce inputs to meet the challenges of Sustainable Farming. This latest variety is therefore a great new addition to the world of organic farming. Consequently, Gautier Semences supplies J132 Lingodor as both conventional and organic seeds.
Food waste reduction is one of the main challenges in the farming world today. J132 Lingodor boasts considerably higher keeping qualities than current market standards. Accordingly, the fruit now remains attractive for a longer period of time, so the rate of loss is lower all along the supply chain: storage on the producer's premises, on the shelves and at the consumer's home.
Due to its field resistance, productivity, appealing appearance and longer post-harvest life, J132 Lingodor is a unique and innovative variety for producers and consumers alike, who are looking for something different.
Company details
Company name: GAUTIER SEMENCES
Address: Route d'Avignon
13630 EYRAGUES
Tel : 04 90 240 188
Website : http://gautiersemences.com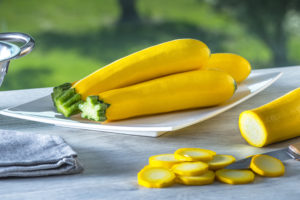 Category :
Varietal Innovation

Nominated for SIVAL INNOVATION 2020
---