Bloom by Talis
Cork Supply France, S.A.R.L.
Bloom by Talis is a new sustainable, sensory interactive material for bar-top stoppers. Capsulated stoppers produced in this material are designed to seal spirits and fortified wines.
Bloom stands for environmental and economic sustainability combined with a unique, customisable design.
A unique 100% customisable formulation.
The material used in Bloom bar-top stoppers combines a bio-based polymer with cork granules: a by-product of Cork Supply's cork production. The material can then be given an unlimited number of characteristics to create a unique capsulated stopper for each bottle. Characteristics can vary in terms of flavours, colours, fluorescence and texture.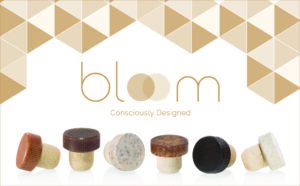 Category :
Presentation, marketing
Company details
Company name: Cork Supply France, S.A.R.L.
Address: 1 Rue Pablo Neruda | ZAC MADERE
33140 Villenave D'Ornon
Tel : +351227471400
Website : https://corksupply.com/fr
---