ZERO-LOSS WINE PUMP – PP0
FOURAGE-CTI
Based on our long-standing experience of beverage transfers, we came up with this idea to meet the most logical of requirements in our trade: the zero-loss wine pump.
Every time you have to transfer liquids, regardless of the production tool set up, you invariably have to deal with both suction and discharge pipes.
The demands in this area are constantly being reassessed prompting us to meet the needs of the product, ensure the best quality for the consumers and, now more than ever, curb product losses and make things easier for the users.
Company details
Company name: FOURAGE-CTI
Address: TOURNEBRIDE - BP 37
44690 LA HAIE FOUASSIERE
Tel : 0240548070
Website : http://www.fourage-cti.fr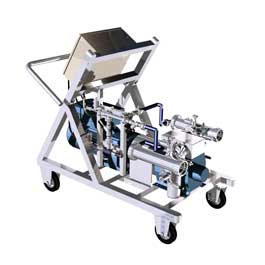 Category :
Machines and automation
Manufacturer's details
Company name : FOURAGE PATRICK
Address : TOURNEBRIDE - BP 37

Website : http://fourage-cti.fr
---