TRAYPLANT BLACKBERRY BUSH
SARL PB2H
A READY-TO-PLANT BLACKBERRY BUSH (easy-to-use) to help with FRUIT PRODUCTION PLANNING (market regulation).
Fruit producers no longer have to take care of the nursery stage, which now takes place in a trained nursery to ensure both consistency and quality.
Growers can then use the area usually allotted to such operation for any other crop.
Planting from December to June. Production planning from 60 to 120 days following planting.
Company details
Company name: SARL PB2H
Address: LACARRERE
47430 SAINTE-MARTHE
Tel : 0553796467
Website : http://www.martaillac.com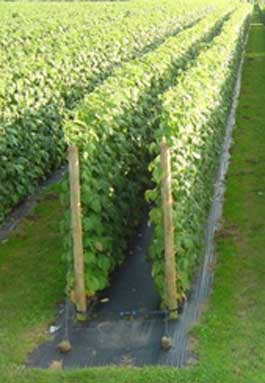 Category :
Manufacturing solutions
Manufacturer's details
Company name : PEPINIERES MARTAILLAC
Address : LACARRERE
47430 SAINTE MARTHE

Website : https://www.martaillac.com
---